The Chiefs' loss to the Lions lit a fire underneath Patrick Mahomes, who is raring to redeem himself after a substandard performance.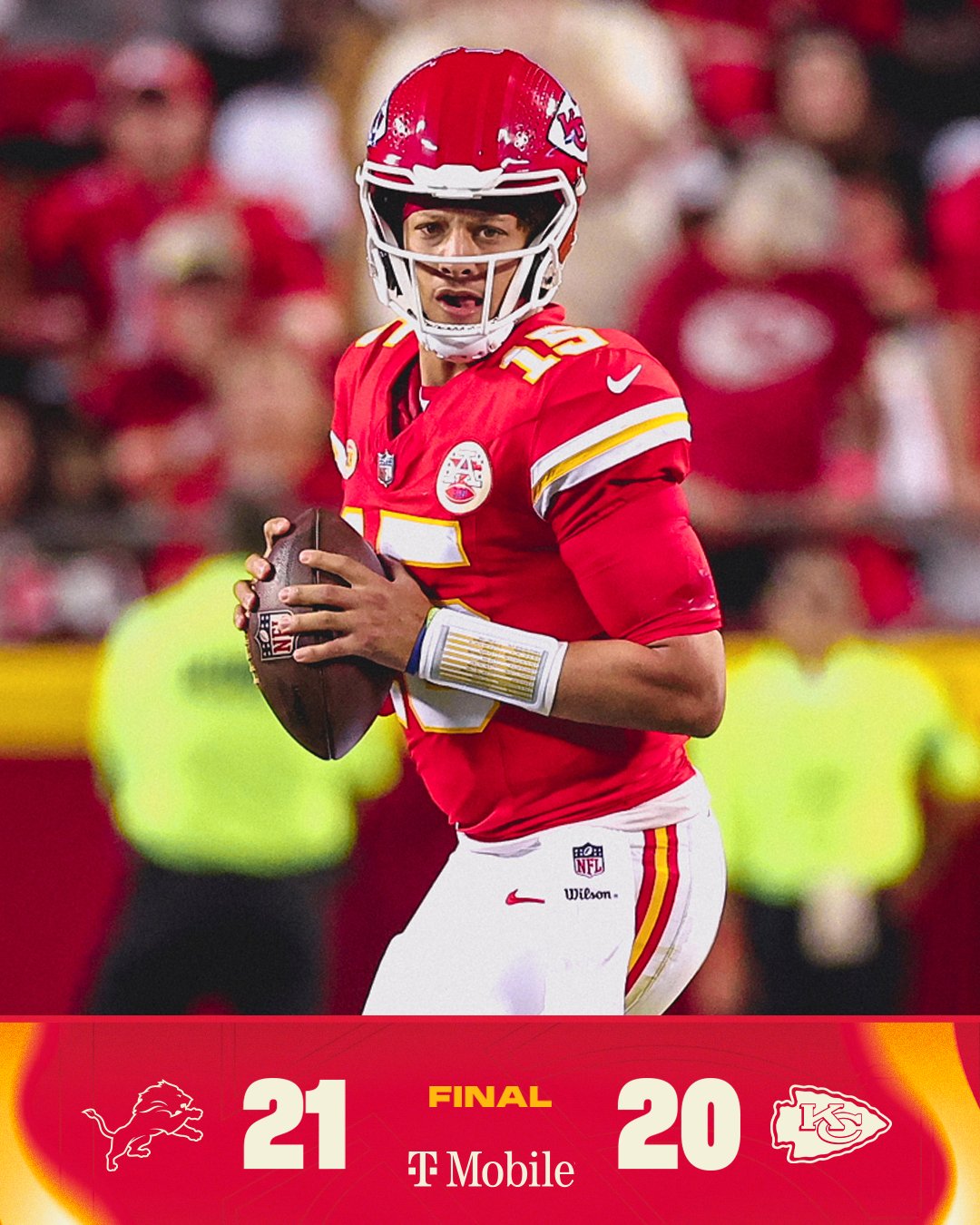 The Kansas City Chiefs remain in as good a position as any to challenge for the Super Bowl come February, especially for as long as star quarterback Patrick Mahomes is healthy. Mahomes is capable of leading the team to great heights, as evidenced by their Super Bowl win almost seven months ago. But as that one cheesy pop song said, "even the best fall down sometimes". On Thursday night, that's exactly what happened to Mahomes and the Chiefs after they found themselves on the receiving end of a 21-20 loss to the Detroit Lions — the first Week 1 defeat of Mahomes' career.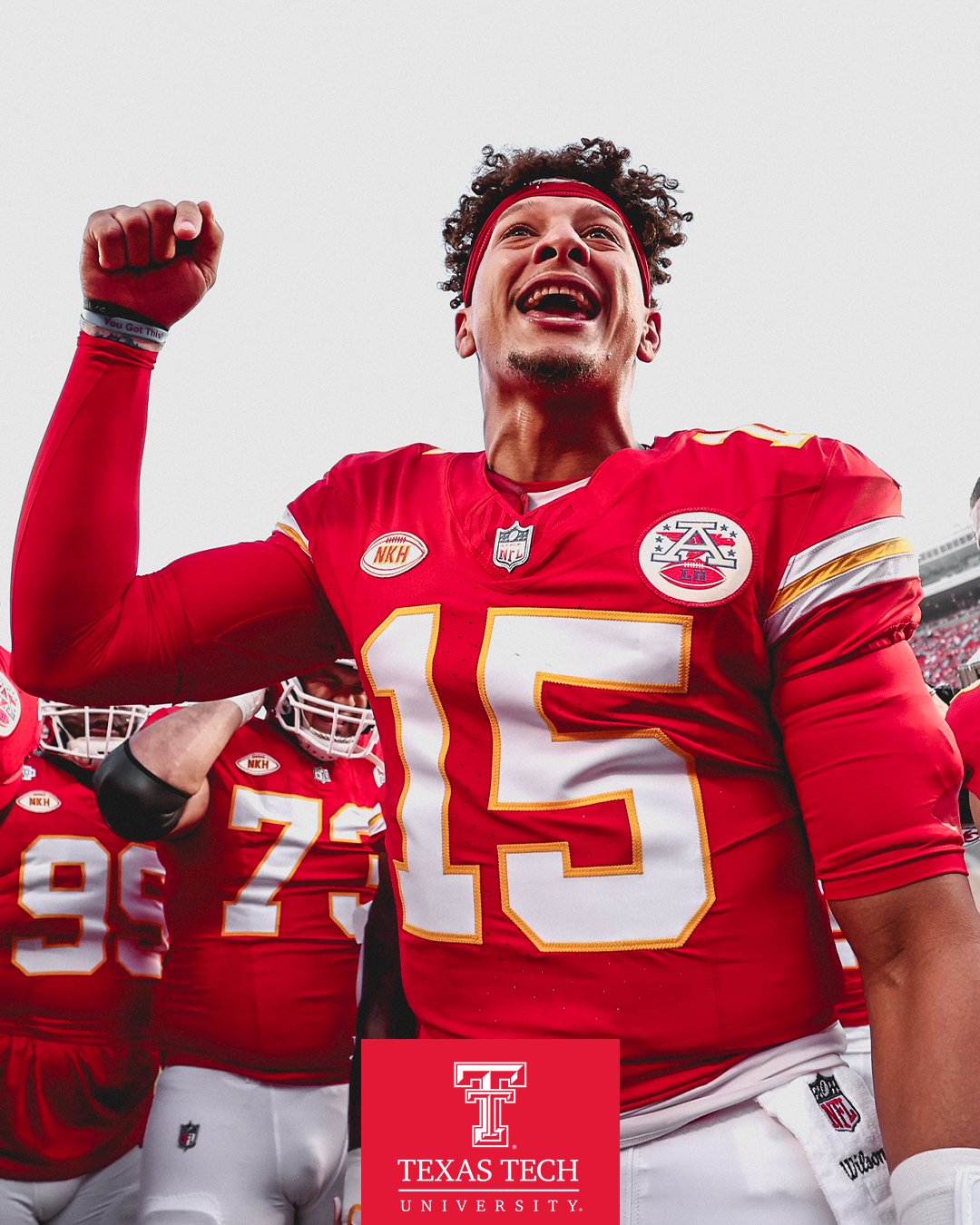 While it's still early days in the NFL season and it's not the best idea to overreact to a sample size of one game, Mahomes and the Chiefs may have gotten exactly what they needed so they could approach the 2023 season with the right mindset. Evidently, their loss to the Lions lit a fire underneath Mahomes, who is raring to redeem himself after a substandard performance.
"Got to be better," Mahomes said, per Ed Werder of ESPN.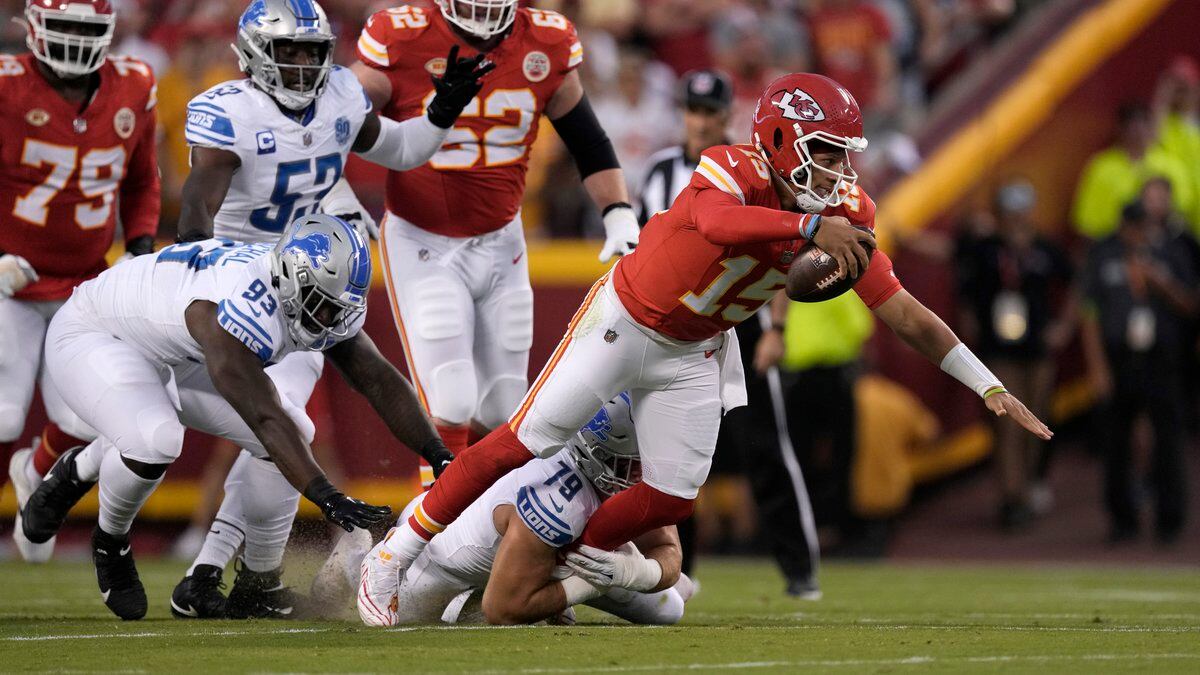 .
.
There is no doubt that Patrick Mahomes is a world-class quarterback, but even the best quarterbacks occasionally struggle. Only 21 of Mahomes' 39 passes against the Lions were successfully completed. A rookie for the Lions named Brian Branch promptly intercepted Mahomes' hospital pass for a pick-six in addition to his poor pass completion %.
When teams at the top compete for position, it always takes a distinct kind of poise and edge. And the Chiefs are currently considering what level of effort and energy they should use to fend off those who are vying for their position.
"The young guys know that we're not going to just kind of walk in and win the game. You got to play good football. We're gonna get every team's best shot," Mahomes added.
In Week 2, the Chiefs will surely get the Jacksonville Jaguars' best shot. The Jaguars were a playoff team last year, so the Chiefs must bring their A-game to avoid starting the season with an ignominious 0-2 record.